YACHT CHARTER ATHENS
| Super User
  Why charter a yacht in Athens? The city is renowned for its ancient beauty. While you're on your private yacht charter Athens, be sure to take time to discover some of the most prestigious museums and ancient sites including the Acropolis, the Parthenon, Roman Agora, and Temple of Zeus. With numerous sights in just one place it's easy to see why Greece has so many people flocking there each year.
  Athens, the capital of Greece and economic hub of southern Europe, is a perfect place to start your yacht charter Athens vacation and is easy to reach from any country in the world through the bustling Athens International Airport. Many of our visitors reserve a few days at the beginning or the end of their sailing trip to Greece to explore this remarkable city studded with ancient ruins, spectacular museums but also a vibrant metropolitan nightlife.
  Sailing down the azure waters of the Aegean sea, you begin to see the cliffs of ancient Sounion slowly rising from the horizon. As your destination becomes visible in front of you, the distinctive shape of Cape Sunion welcomes you to Athens. This is where your vacation begins with a luxurious Yacht Charter Athens!
  Greece is a luxury destination that uniquely combines the ancient splendor of an ageless world with a plethora of modern amenities and indulgences. The destinations of the Cyclades are ideal in creating a gastronomic paradise as they bring together the finest, freshest fish and seafood with vibrant vibrancy of the sun-drenched islands.
  The Greek islands are home to some of the most beautiful sights in the world. A truly unmissable location, with endlessly sunny weather and a crystal clear sea, visiting Greece is an unforgettable experience that is sure to take your breath away. From the moment you step off that yacht, your time in Greece will be full of captivating sights and incredible experiences. Whether you want to explore the lively city of Athens or tour one of the picturesque Greek islands, you should be ready to embark on an adventure of a lifetime!
  With its rugged terrain, whitewashed houses and turquoise waters, Greece is a luxury yacht charter destination with a distinctive culture and climate. Gorgeous weather and party-filled evenings are crucial elements that make Greece one of the most unique places in the world. Having served as the seat of many civilizations, Greece preserves an identifying architecture, balancing conventional beauty with natural surroundings. If you are looking for day yacht charters, then Athens Riviera is what you are looking for.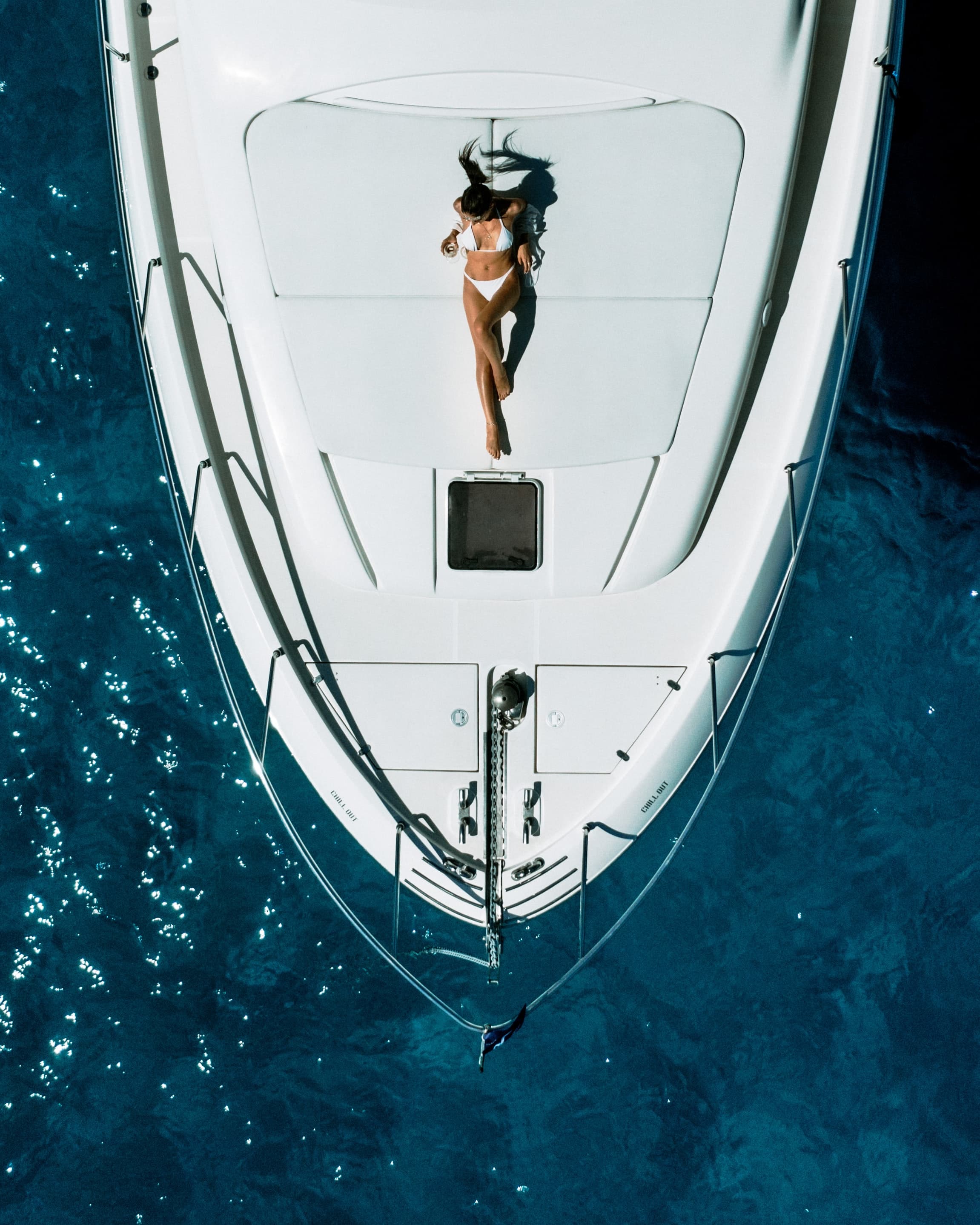 Yacht Charter Athens
  Chartering a yacht in Athens and Greece will be the highlight of your holiday with an array of incredible destinations just minutes away when exploring the islands and coastline. Lovers of the arts, history and architecture will be seduced by the diverse range of destinations available and find their inspiration in one captivating archaeological site or another. The awe-inspiring panorama some of Athene's many sights provide are a welcome addition to any holiday itinerary, luring visitors from all corners of the world including a considerable number of yacht charter Athens guests looking to spend their golden years on board their own luxury yacht charter Athens.
  Yacht Charter Athens allows you to follow the sun and explore the region of Greece by sea. This is how luxury holidays should be, giving you the freedom to choose your favorite islands to visit in Greece on a superyacht charter Athens as well as to venture off into new areas. This is also a great way to enjoy some of the tastiest dishes this Greek destination offers, so why not try sampling their mezes?
  Greece is a haven for yacht charter holidays. There are countless stunning islands and small exotic ports, with superyacht tourists being accommodated around many islands. With its phenomenal vista of palm-fringed beaches and rocky coves, as well as its rich cultural heritage and lively nightlife, Greece is one of Europe's most exciting superyacht charter destinations.
  The Greek islands are some of the world's most beautiful. When you're on your yacht charter in Greece, you'll find that they are also very diverse, with each island having its character and charm. From the sparkling beaches of the Cyclades and Mykonos to the UNESCO-protected medieval towns of Nafplio and Corfu; from the Venetian castles on Crete to the history of Rhodes, from sleepy fishing villages on Paros to the cosmopolitan island of Syros; there is something for every taste in Greece – and this is just a small sample!
Typical Sailing Itineraries from Athens
The sailing itineraries below represent typical routes sailed by yachts in the Aegean. While each yacht charter is different depending on the yacht, crew, guests and weather conditions, these are popular routes that we often recommend to our clients.
The Saronic Gulf
The Saronic Gulf sailing area is a favorite among many yacht owners and charter passengers who visit Greece every summer. The islands of the Saronic Gulf, and the jagged rocky coastline of the Peloponnese offer some of the most beautiful sailings in all of Greece. The island of Aegina, as well as Spetses, are top destinations for day-sailors or those looking for an easy getaway on a private yacht charter Athens. The blue waters of the gulf will take your breath away.
The Saronic Gulf islands of Aegina, Poros, Hydra, Spetses and the Peloponnesian coast offer smooth sailing largely sheltered from strong winds. The Saronic route, centered around the gulf, is highly recommended for easy sailing, especially in July & August, when the strong northern Meltemi winds are blowing down in the Cyclades area. It is also preferable for a charter of less than two weeks due to the relatively short sailing times between destinations.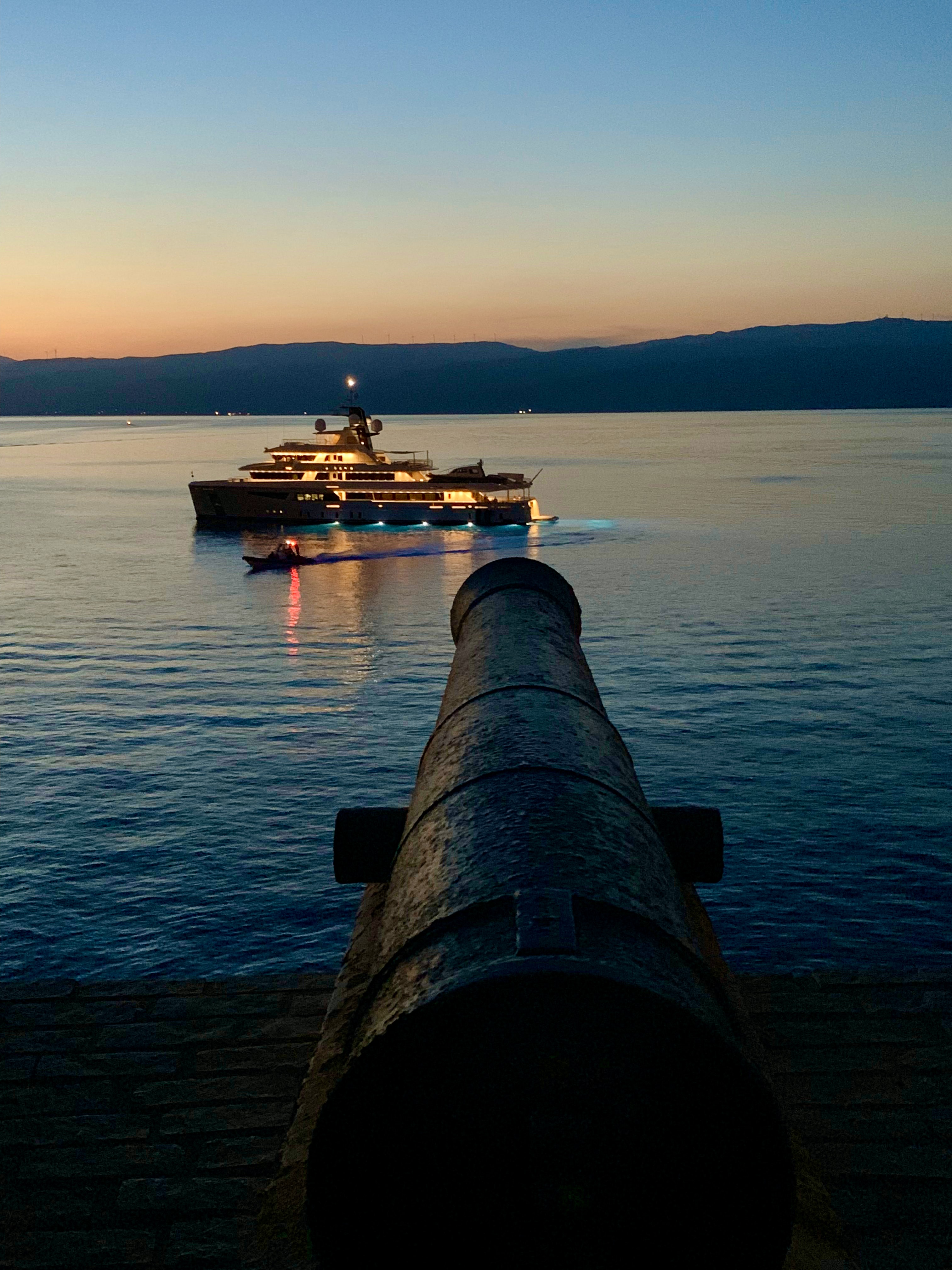 Yacht Charter Athens - Saronic Gulf
The Cyclades
The Cyclades is a group of Islands lying amidst the amazing Aegean Sea. They are world famous for the beauty of the rough rocky landscape merging with the crystal-clear sea, the traditional white-washed houses and windmills, and the endless possibilities they offer for exploring, sightseeing. Needless to say, some of the islands are well-known, to put it mildly, for their pumping nightlife!
The Cyclades are Greece's most popular group of islands and rightly so, they are some of the most beautiful in the Mediterranean. Just look at Santorini! There is much more to discover within the ring of these islands than you may have first realized.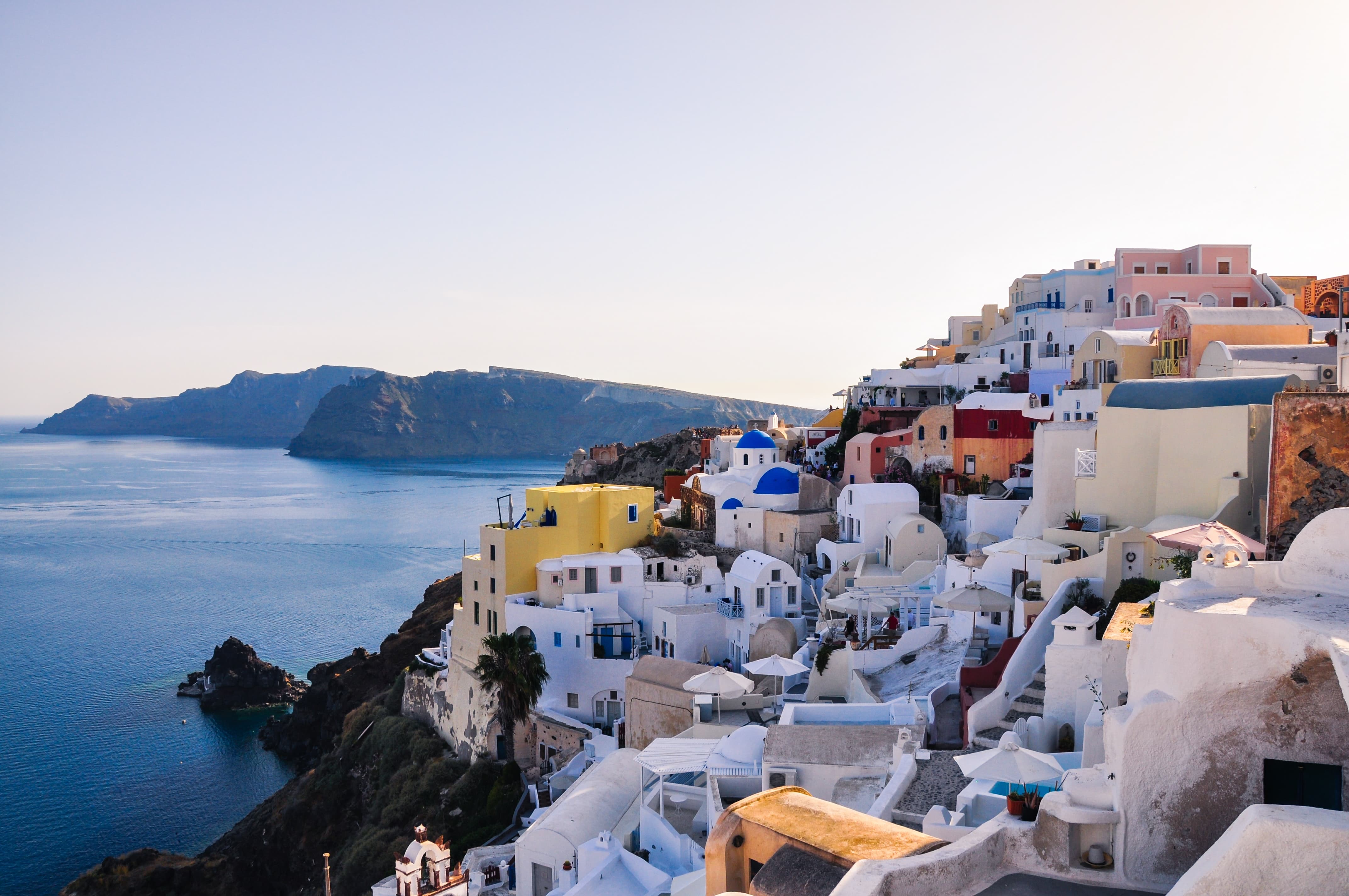 Yacht Charter Athens - Cyclades Islands
There is plenty to see and do around Athens while cruising the Mediterranean aboard one of the Greece luxury charter yachts. Our brokers, together with the crew, will make sure you have an unforgettable time in Greece, full of great memories and experiences. There is a large selection of yachts available for Athens yacht charter, including motor yachts, superyachts, catamarans as well as magnificent mega yachts. Don't hesitate to contact Yacht charter Athens for more information and to help you to find the best yacht, which suits your desires and expectations!